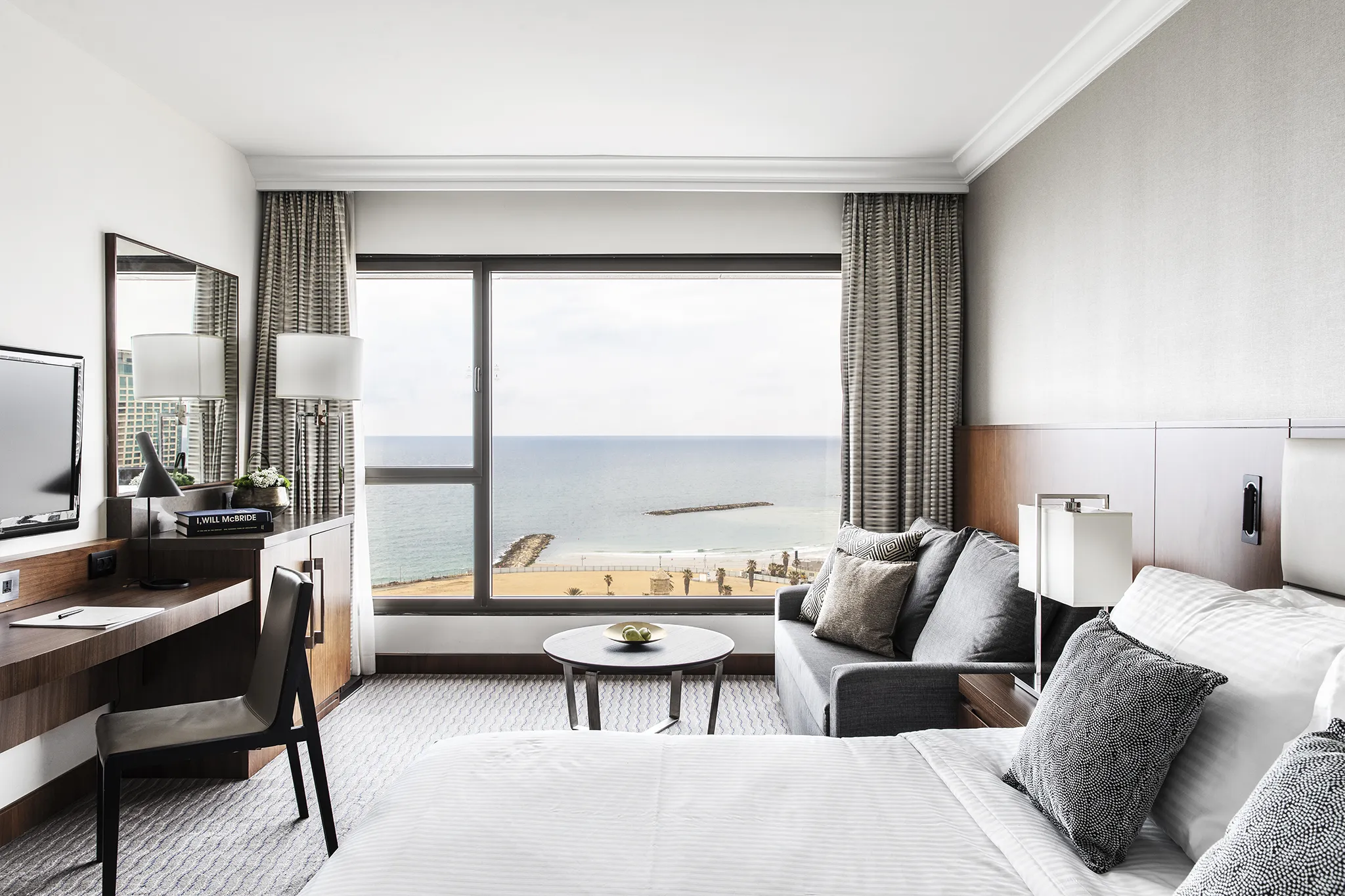 Classic Rooms with Executive Lounge
David InterContinental Tel Aviv – 12 Kaufman Street Tel Aviv 61501 Israel
ROOMS & SUITES
The Classic Rooms with Executive Lounge
Enjoy the perfect blend of modern comfort and authentic experience in our tastefully decorated Classic Rooms.
These rooms offer an Executive Lounge with free entrance, a large in-room seating area, a contemporary design, luxurious amenities, and mesmerizing views.
The Executive Lounge is open every day from 12 pm to 10:30 pm, offering a variety of delicious snacks and refreshing beverages. Guests of any age are welcome to relax on the terrace and enjoy the stunning sea view. The swimming pool and other amenities are available for your pleasure.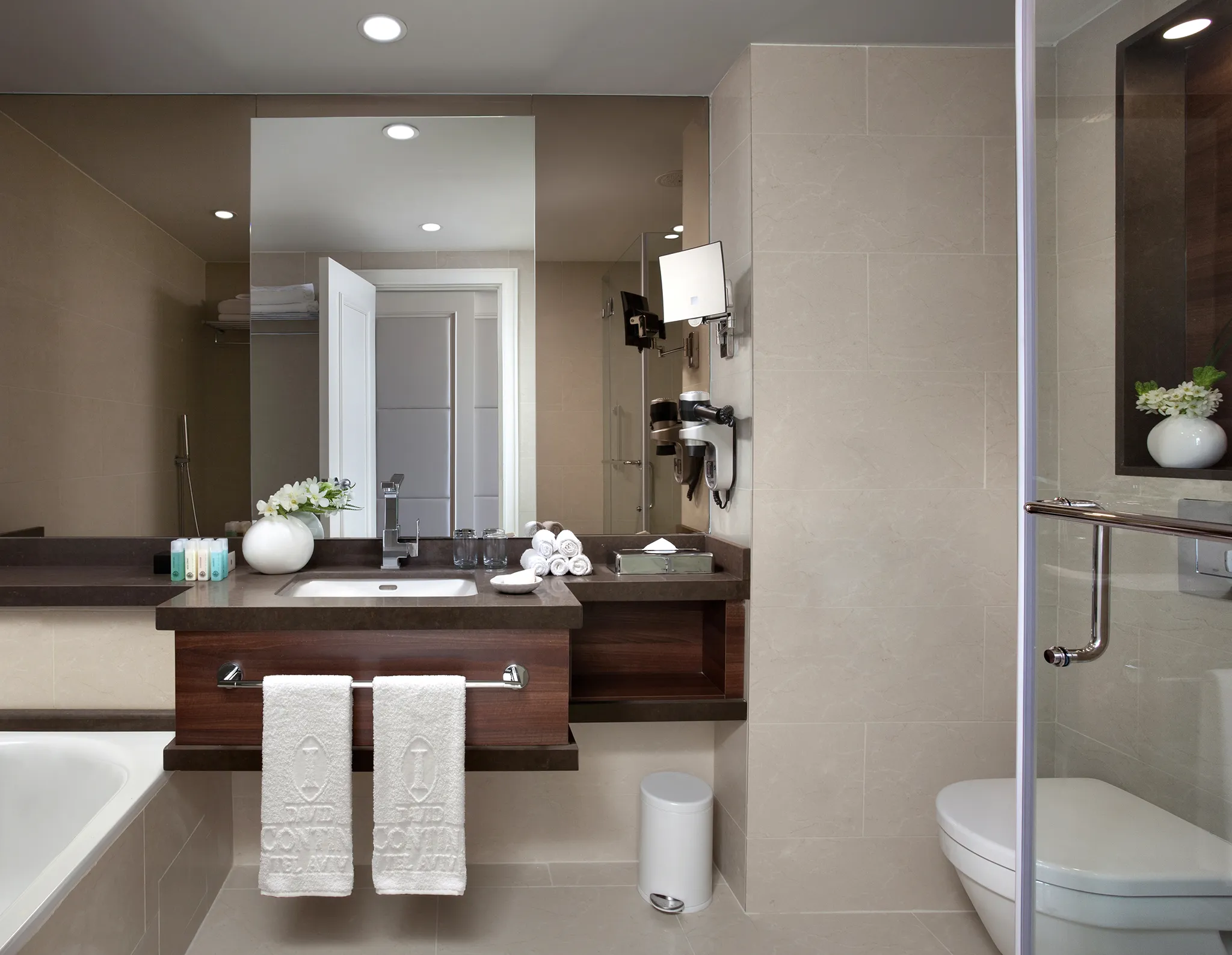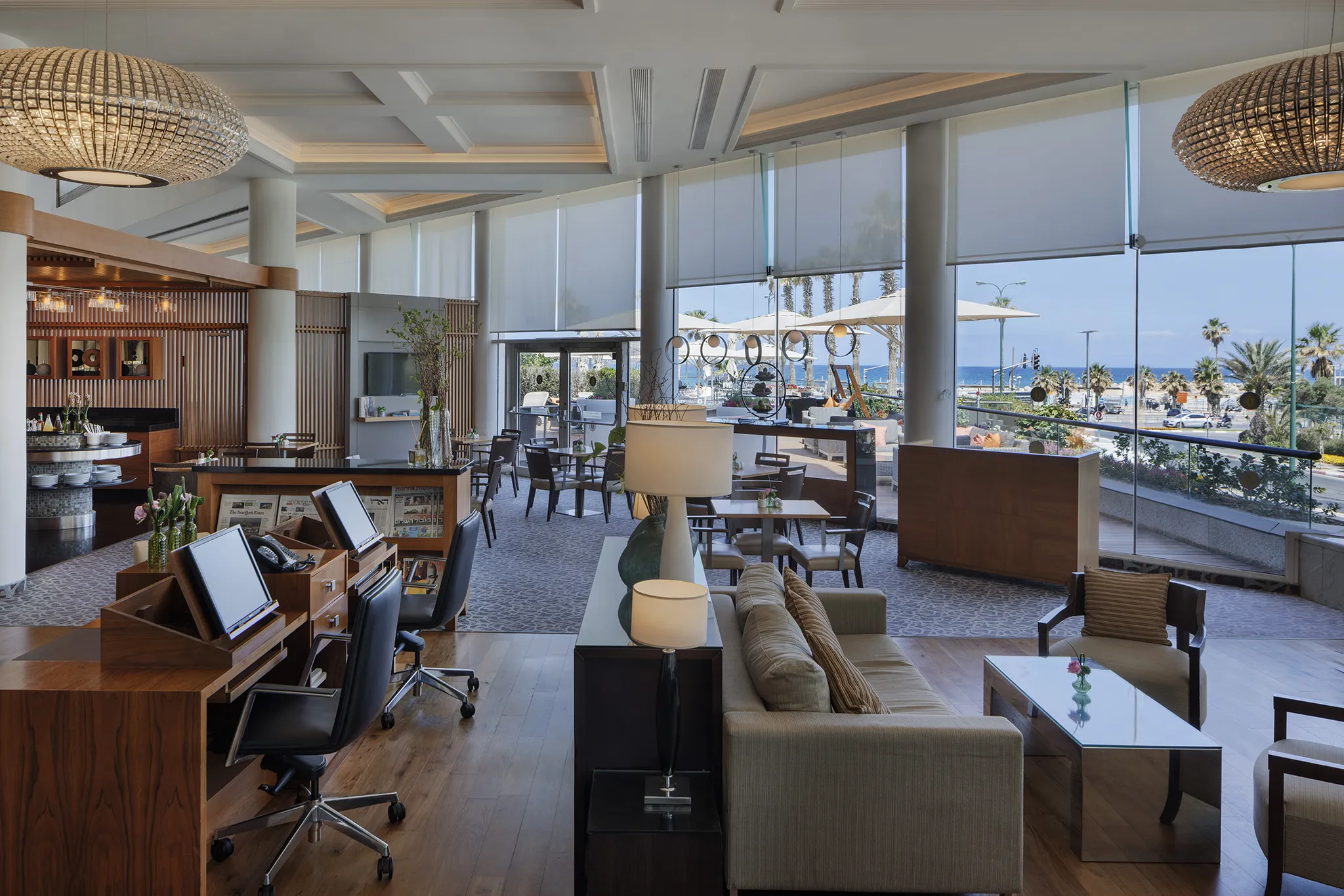 Also discover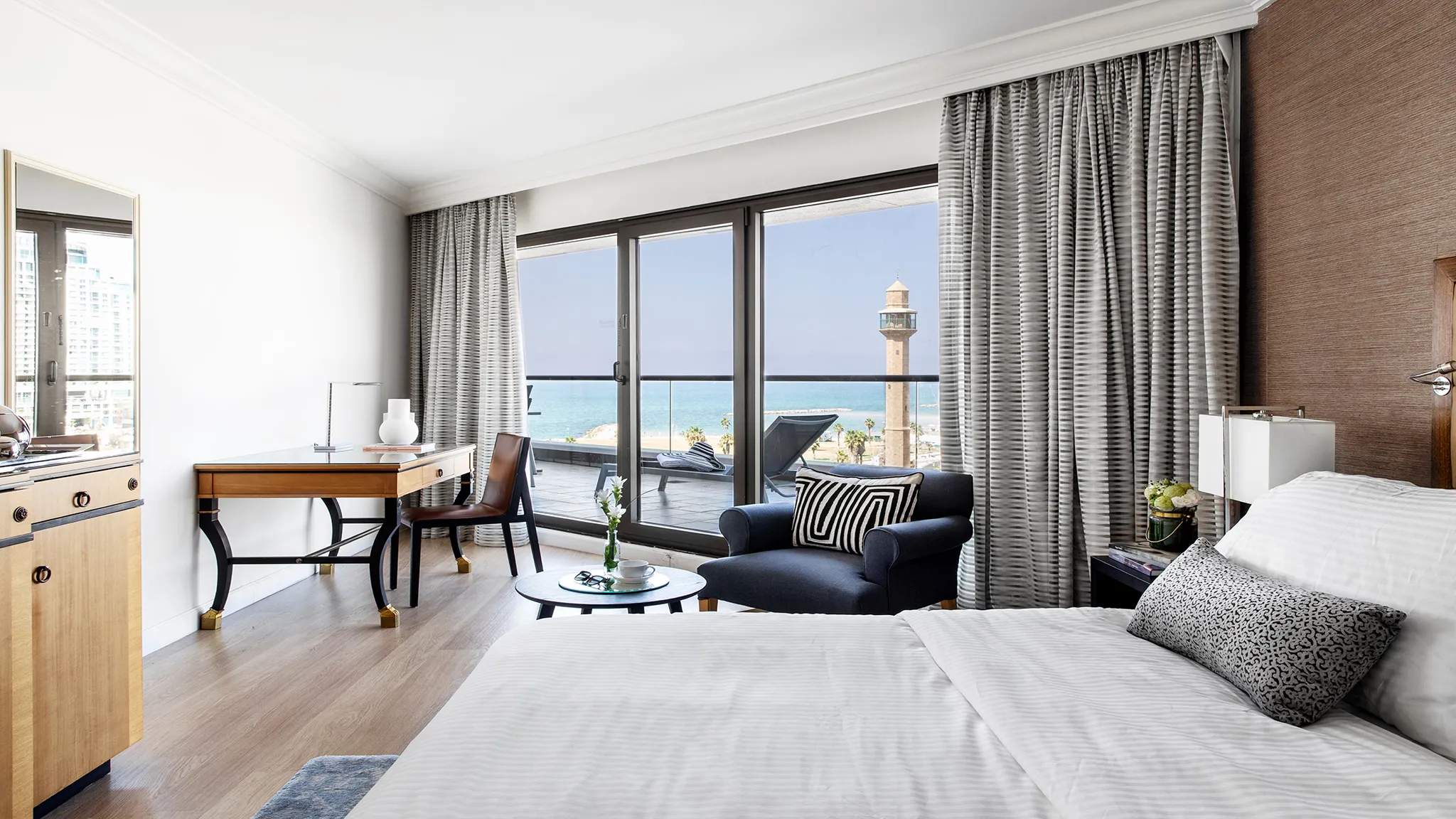 Classic Rooms with Terrace
The Classic Rooms with Terrace offers a tranquil and inspiring retreat in Tel Aviv.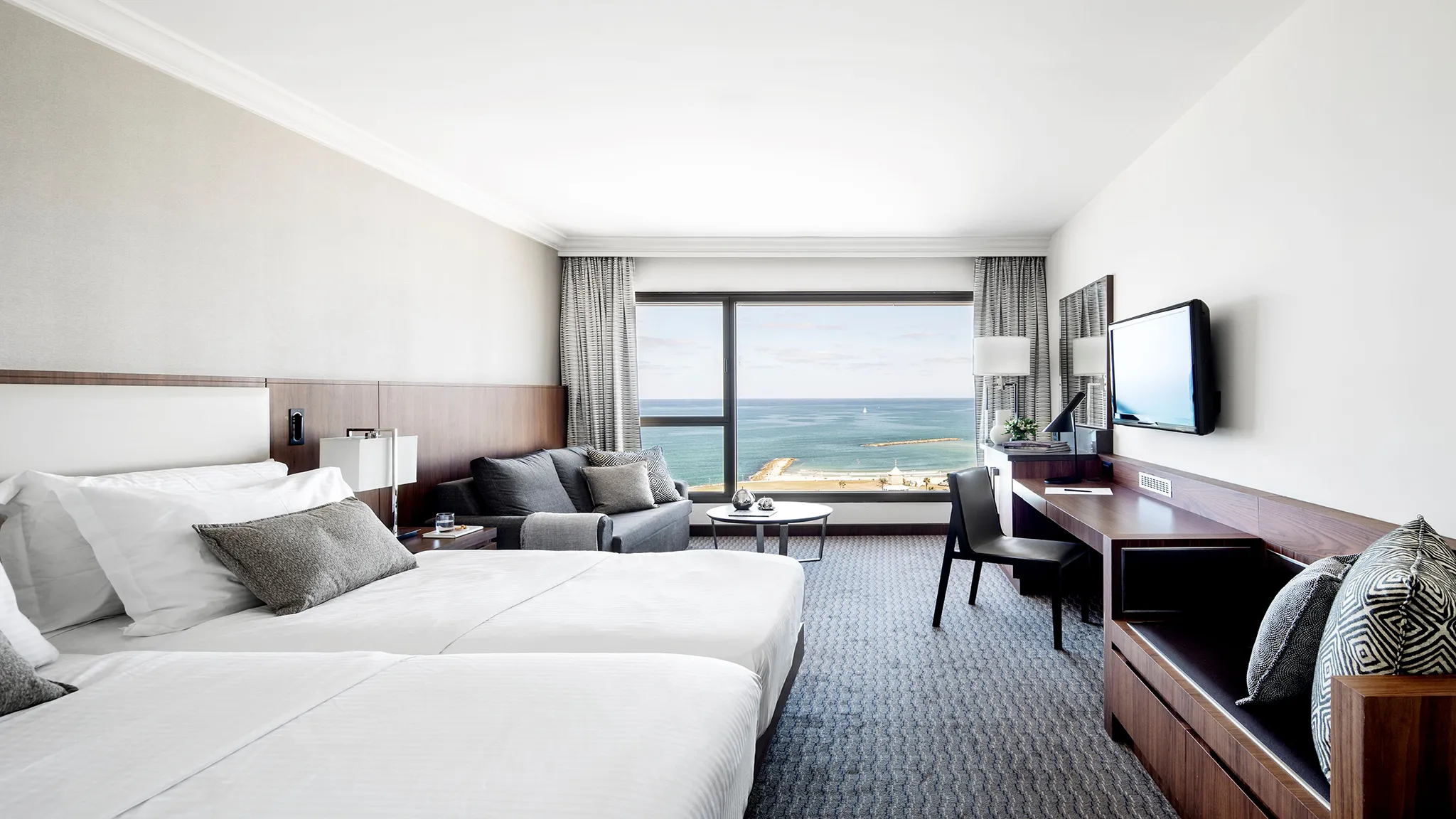 Classic Rooms with Club Lounge
Club rooms residents enjoy access to the exclusive Club InterContinental as the perfect space to unwind and catch up on work.