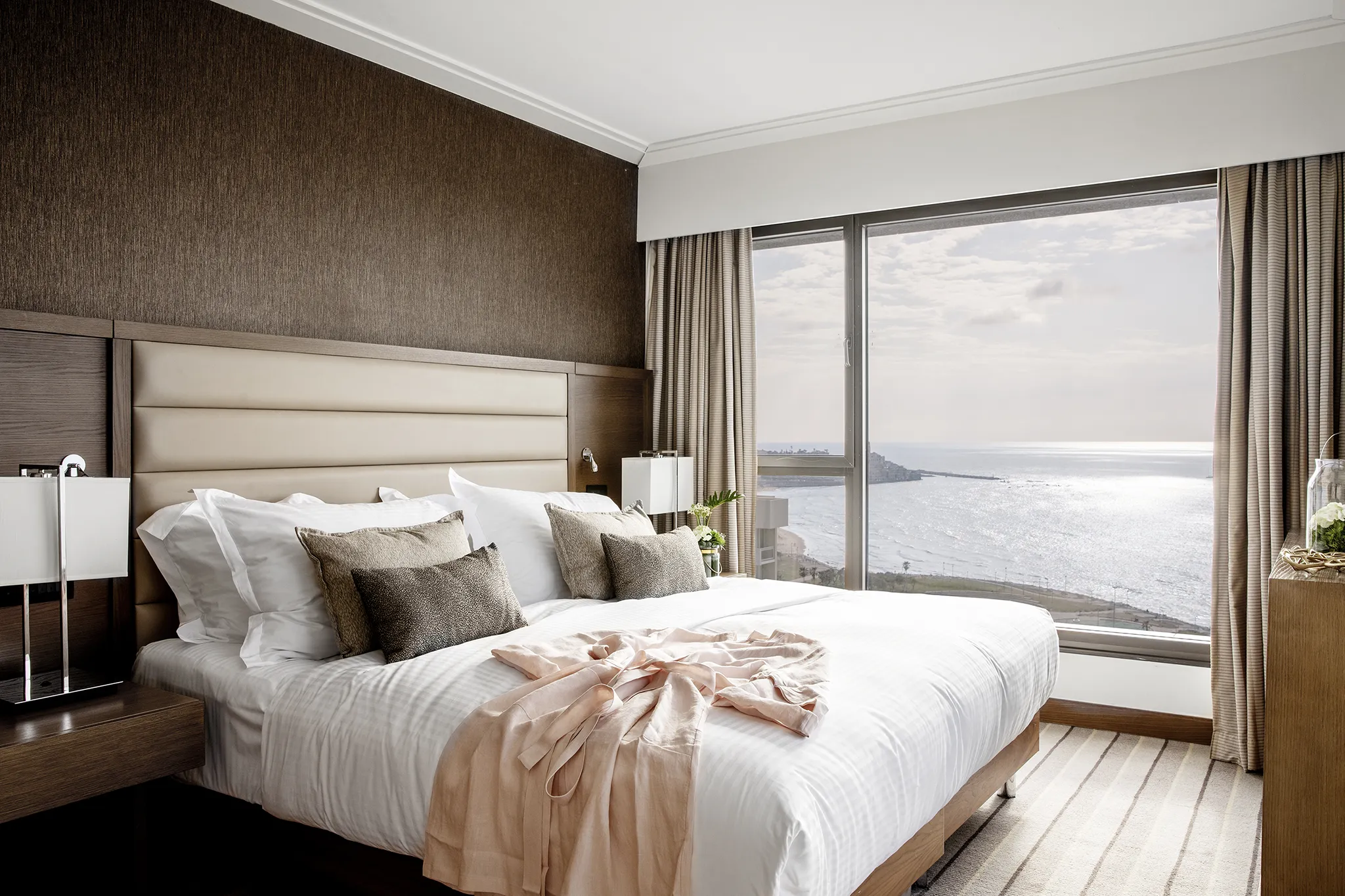 Suites
David InterContinental Tel Aviv - 12 Kaufman Street Tel Aviv 61501 Israel
One Bedroom Atrium Suite
The One Bedroom Atrium Suite is designed with utmost attention to detail, offering a cozy and stylish retreat for travelers with a keen eye for design.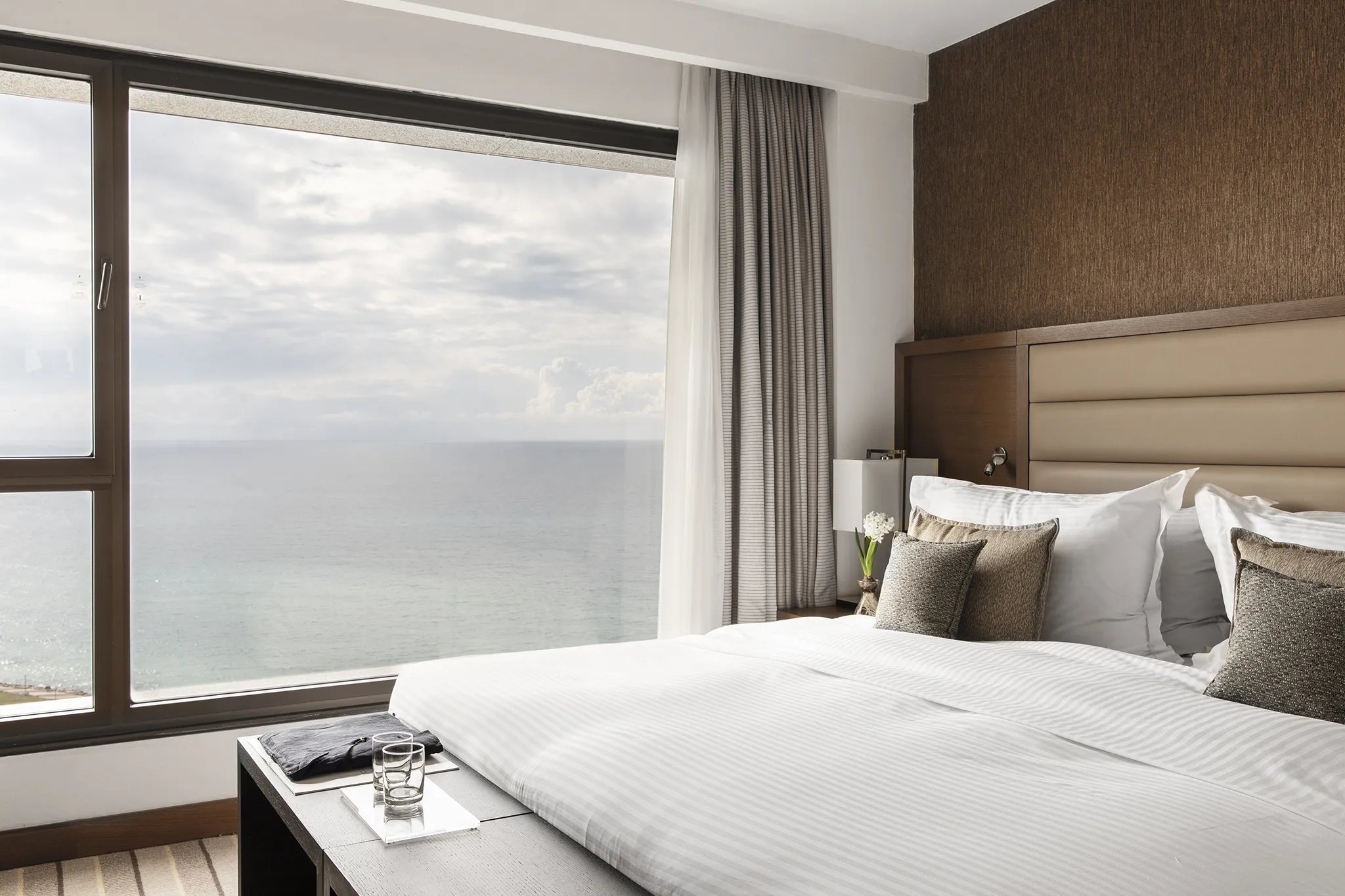 One Bedroom Jaffa Suite
Indulge in the elegance, tranquility, and comfort of the Jaffa Suite while enjoying the breathtaking views of the Mediterranean Sea and Old Jaffa.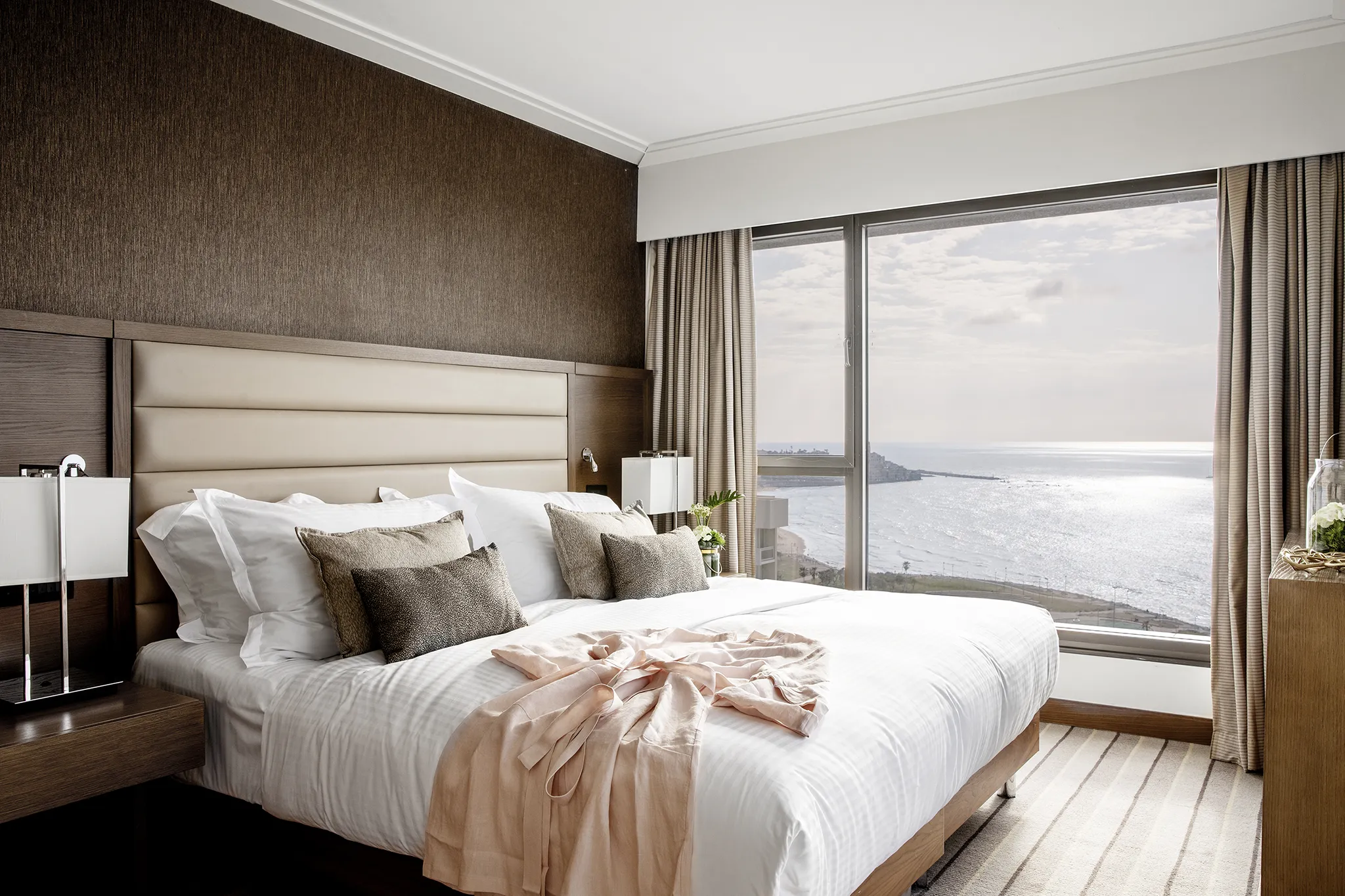 One Bedroom Mediterranean Suite
Experience the height of luxury with our Mediterranean Suite, where the enchanting spirit of panoramic views inspires a truly exceptional experience.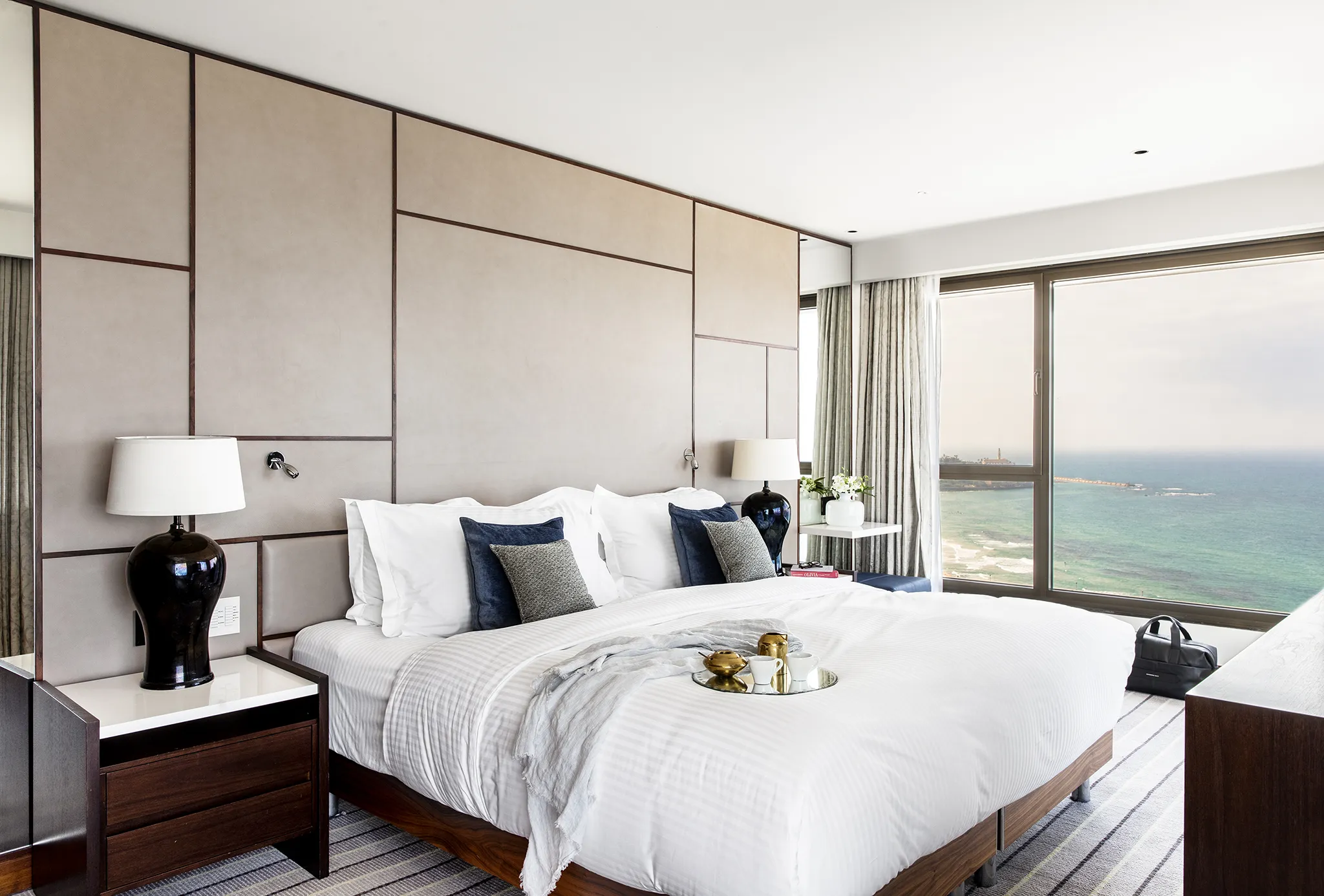 One Bedroom Royal Suite
Indulge yourself in pure luxury in our extraordinarily newly renovated Royal Suite, watching the mesmerizing views of the beachfront promenade.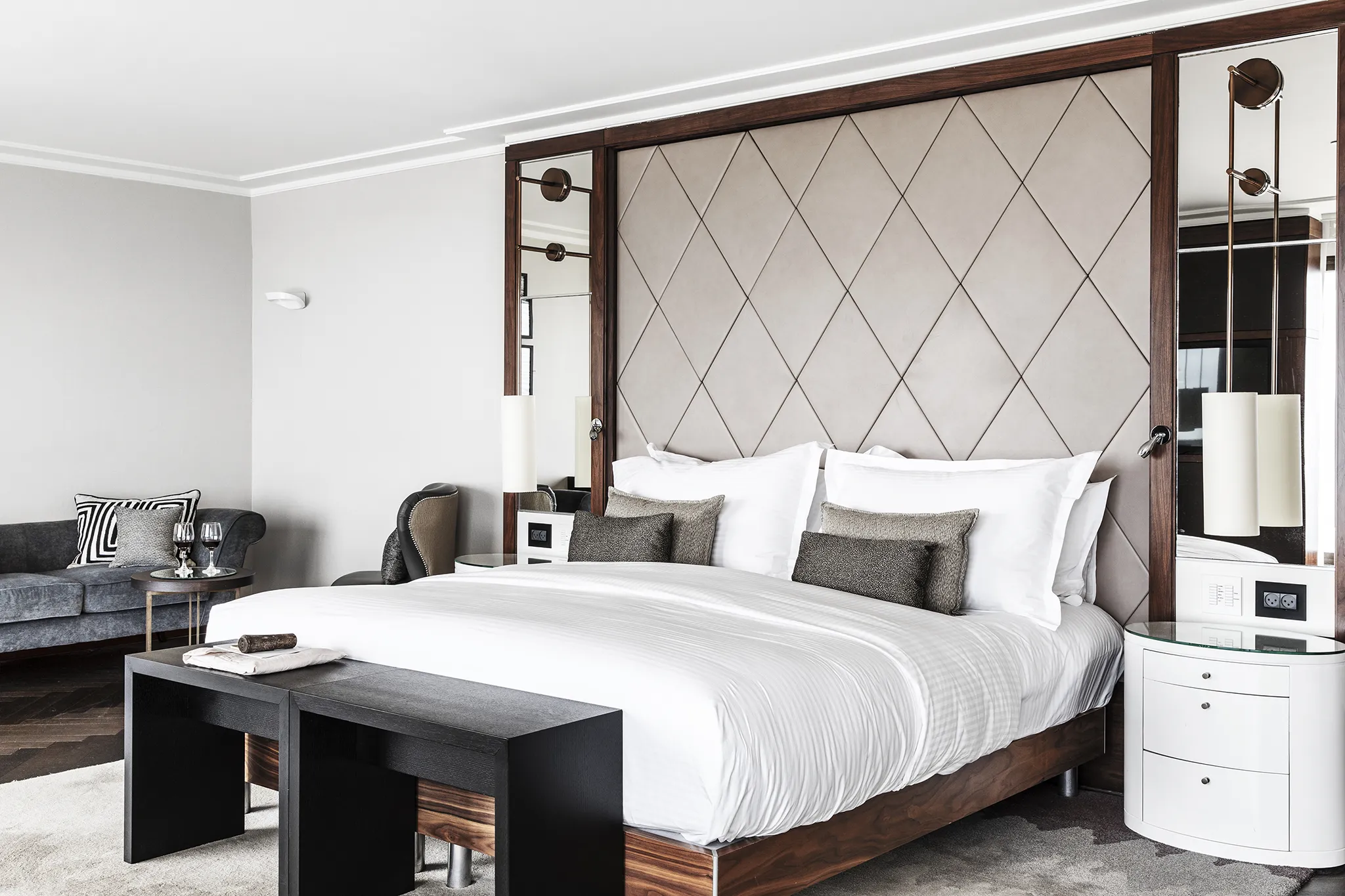 One Bedroom Tel Aviv Suite
Experience the epitome of luxury in our grand Tel Aviv Suite, spreading over an impressive 126m².