Rooms
David InterContinental Tel Aviv - 12 Kaufman Street Tel Aviv 61501 Israel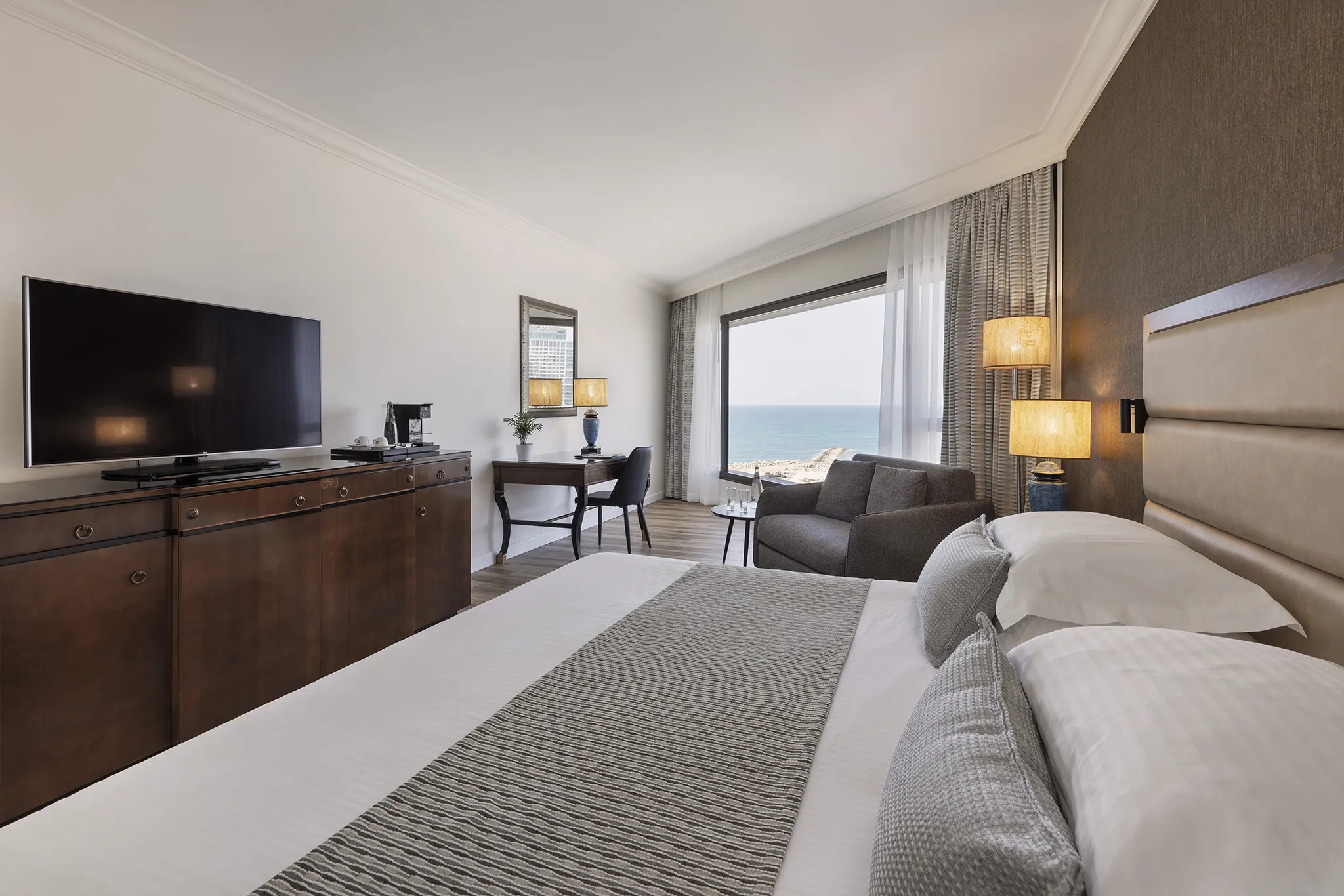 Rooms
Looking out over the panoramic vistas of the Mediterranean Sea, our 555 rooms are a haven of style, elegance, and pleasure. The hotel rooms embody the essence of modern luxury; every detail conveys sophistication and refinement, tasteful décor, and maximum comfort.
Recently renovated, our rooms provide everything you need for a relaxing vacation - your home away from home.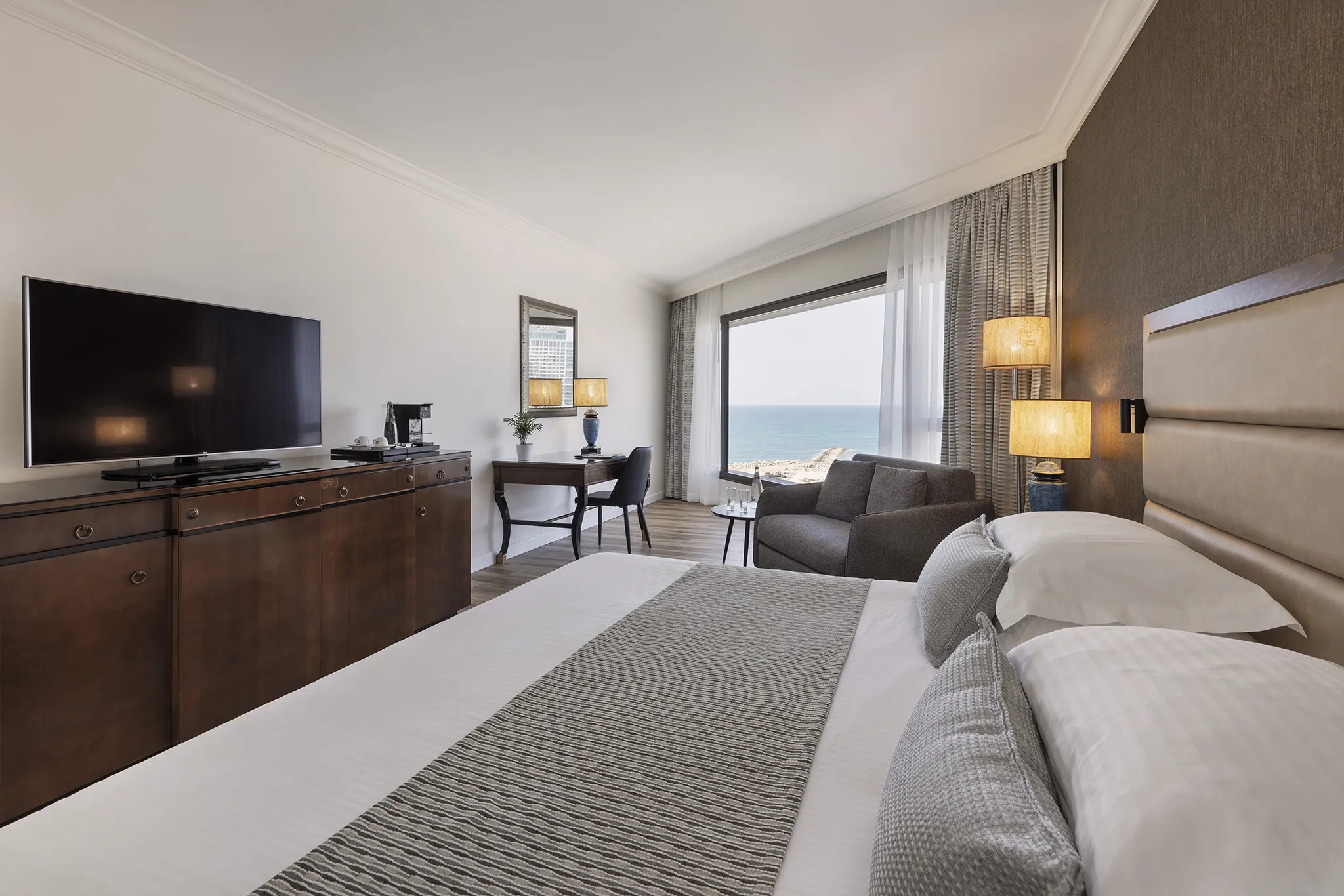 Classic Rooms
Our Classic rooms offer a delightful retreat in Tel Aviv with their airy spaciousness, luxurious amenities, and elegant color scheme.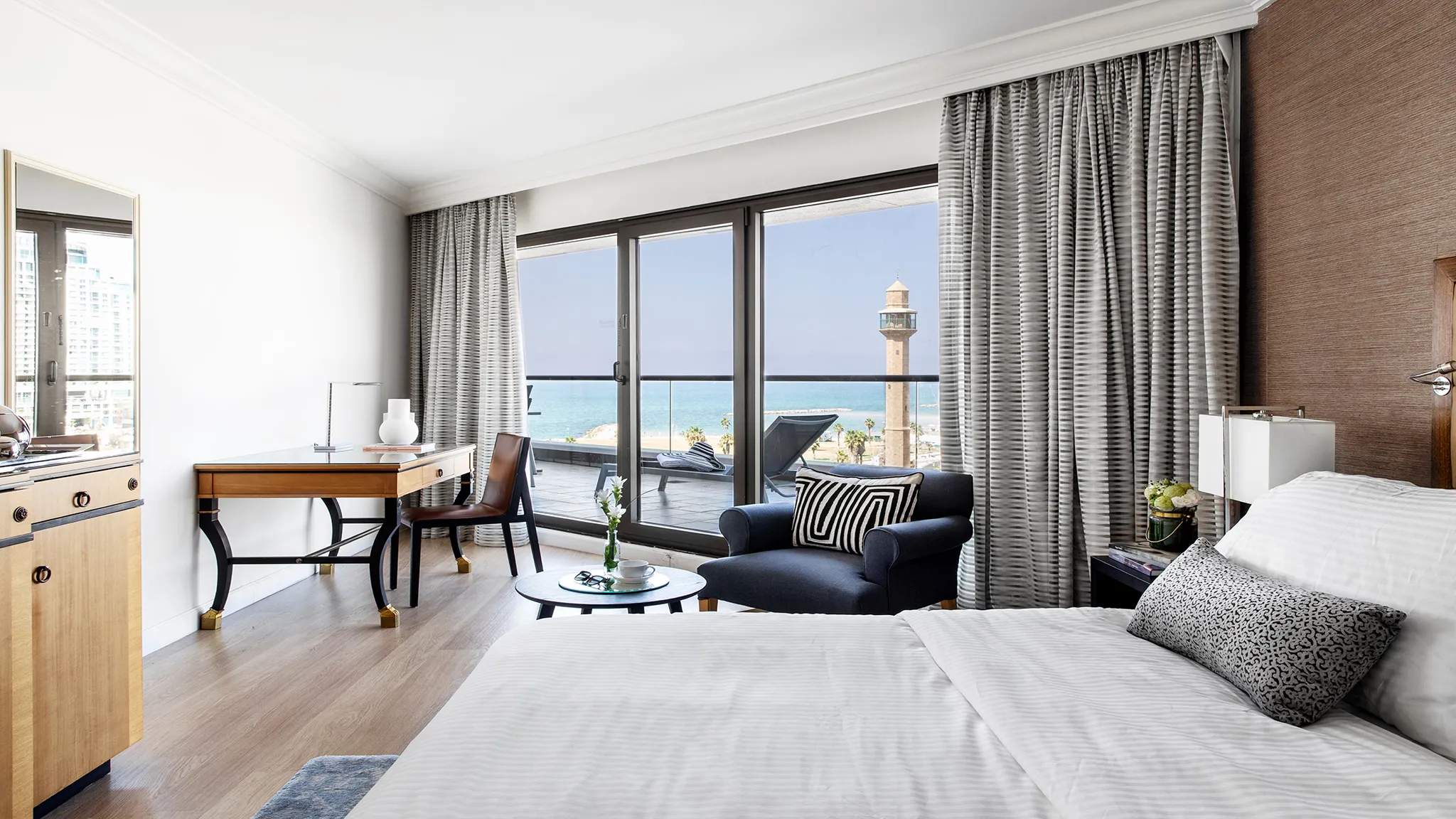 Classic Rooms with Terrace
The Classic Rooms with Terrace offers a tranquil and inspiring retreat in Tel Aviv.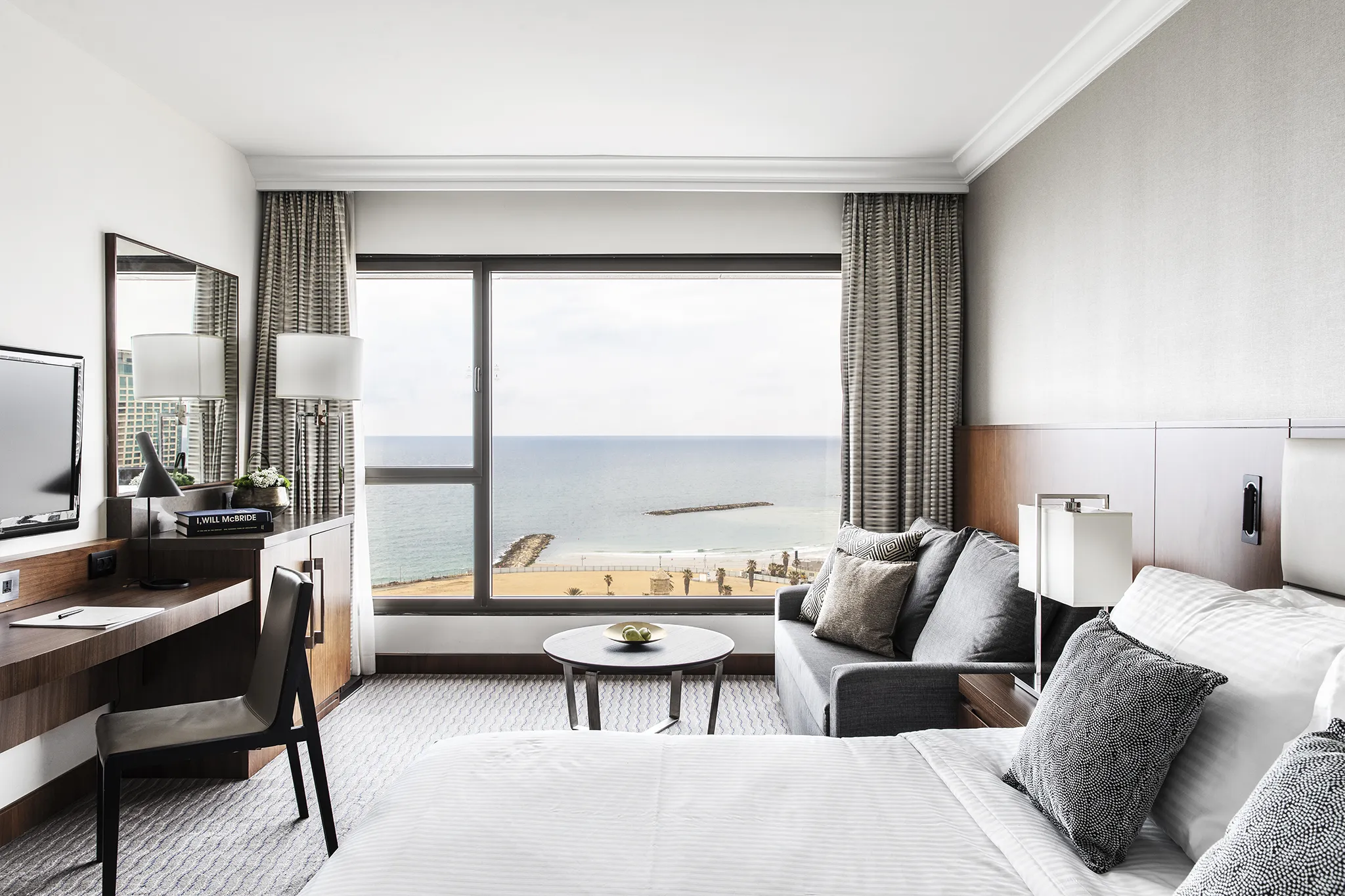 Classic Rooms with Executive Lounge
Enjoy the perfect blend of modern comfort and authentic experience in our tastefully decorated Classic Rooms.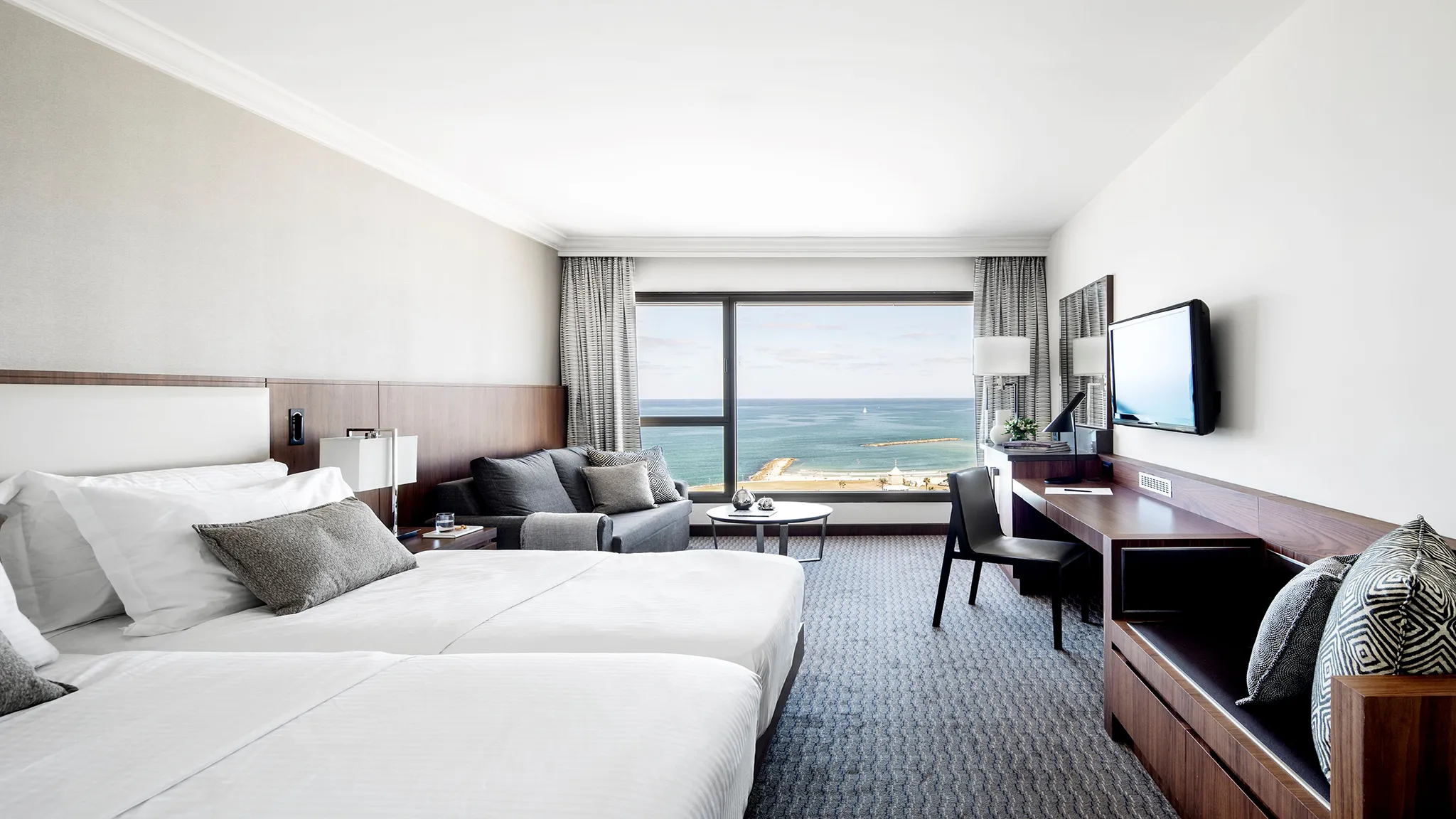 Classic Rooms with Club Lounge
Club rooms residents enjoy access to the exclusive Club InterContinental as the perfect space to unwind and catch up on work.