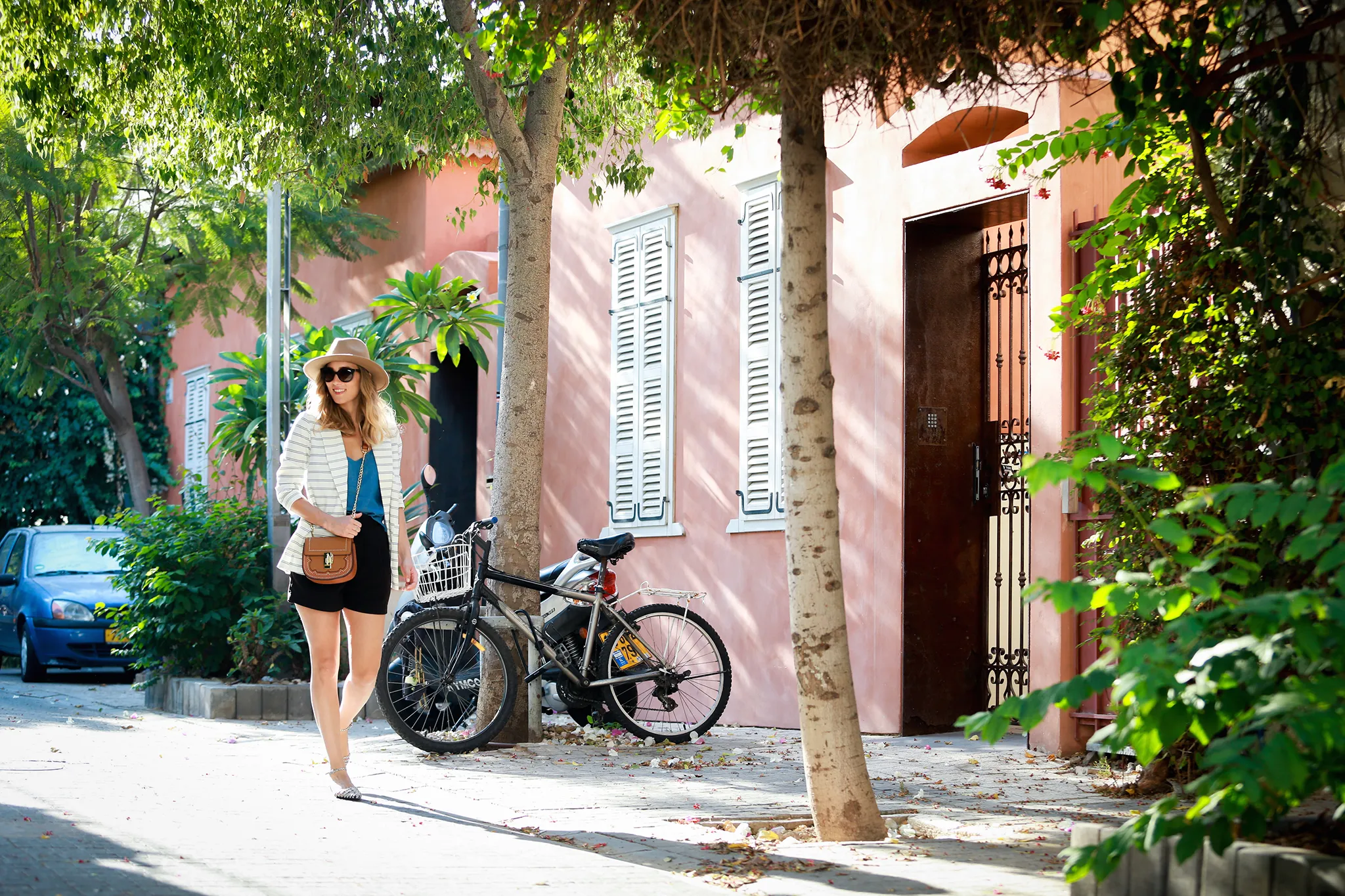 Neve Tzedek Tour
The Neve Tzedek neighborhood offers an undeniable beauty, with a serene and rural ambiance that is truly worth experiencing.
With breathtaking Art Nouveau and Bauhaus architecture, picturesque alleys, trendy cafes, chic art galleries, and an atmosphere of lifestyle, freedom, and liberation, Neve Tzedek became one of the most popular and sought-after tourist destinations in Tel Aviv.
Established in 1987 as the first Jewish neighborhood outside the walls of Old Jaffa, Neve Tzedek has always drawn great intellectuals, writers, and artists.
The charm of this hidden gem has captivated many, including Nobel Prize for Literature winner Agnon and artist Nahum Gutman. Today, it continues to attract a diverse group of celebrities and free spirits.
The Susan Dalal Center, situated in the center of the neighborhood, offers an exciting display of contemporary Israeli and international dance. Within walking distance, you'll find various restaurants, boutiques, and the long and wonderful promenade of Tel Aviv.
Our free tours are held every Saturday at 11:30 am. To participate, kindly register at the reception.