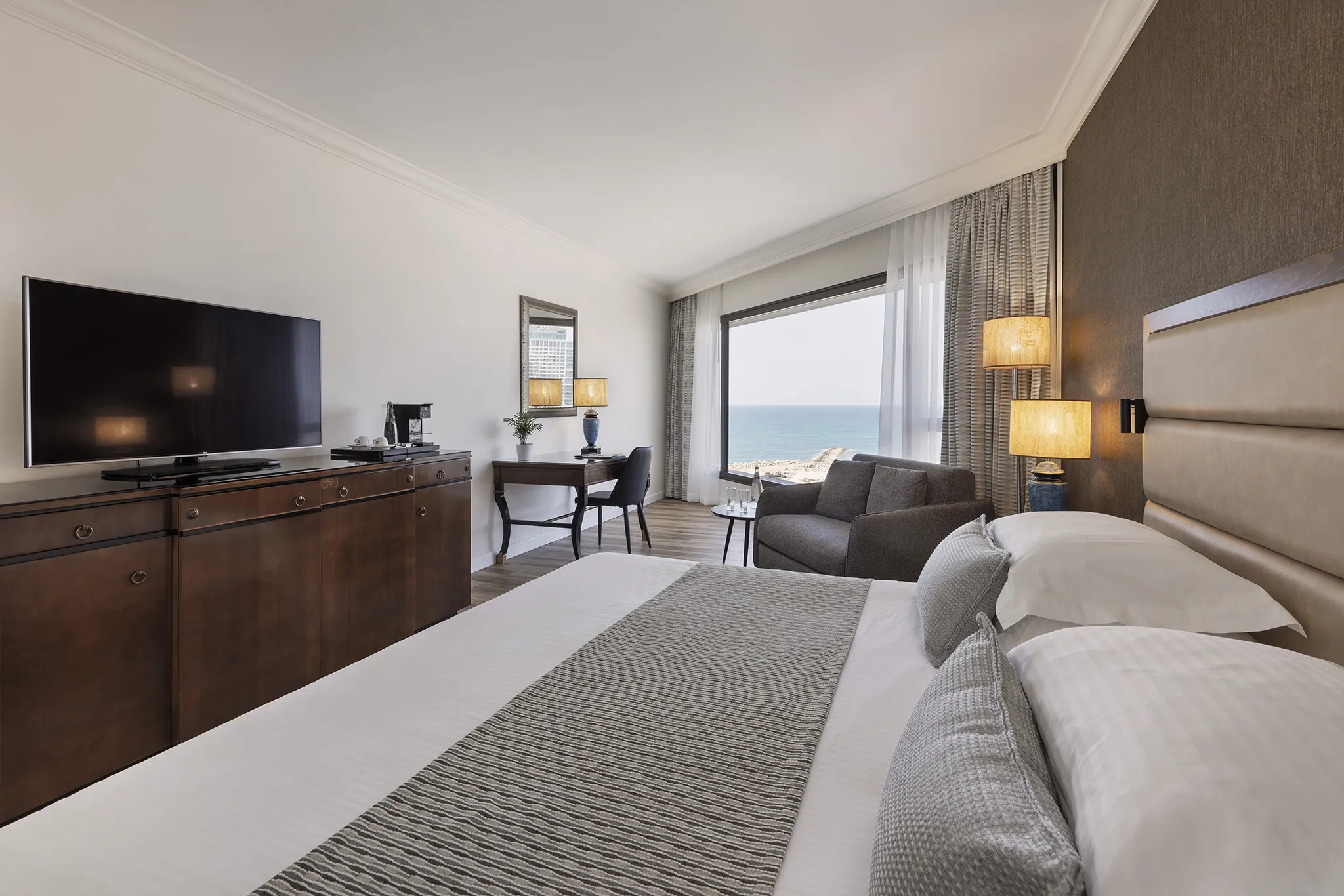 Classic Rooms
David InterContinental Tel Aviv – 12 Kaufman Street Tel Aviv 61501 Israel
ROOMS & SUITES
The Classic Rooms
Our Classic rooms offer a delightful retreat in Tel Aviv with their airy spaciousness, luxurious amenities, and elegant color scheme.
Enjoy the serene ambiance while watching the beautiful view of the Mediterranean through the expansive windows.
Those cozy rooms are the perfect spot to relax and unwind, offering generous bathrooms, plush bathrobes, and a mini-fridge stocked with refreshments. A convenient desk provides a handy workspace for those who may need it.
Whether you're visiting Tel Aviv for leisure or business, the Classic rooms, located at the heart of the city, offer a tranquil oasis to make your stay truly enjoyable.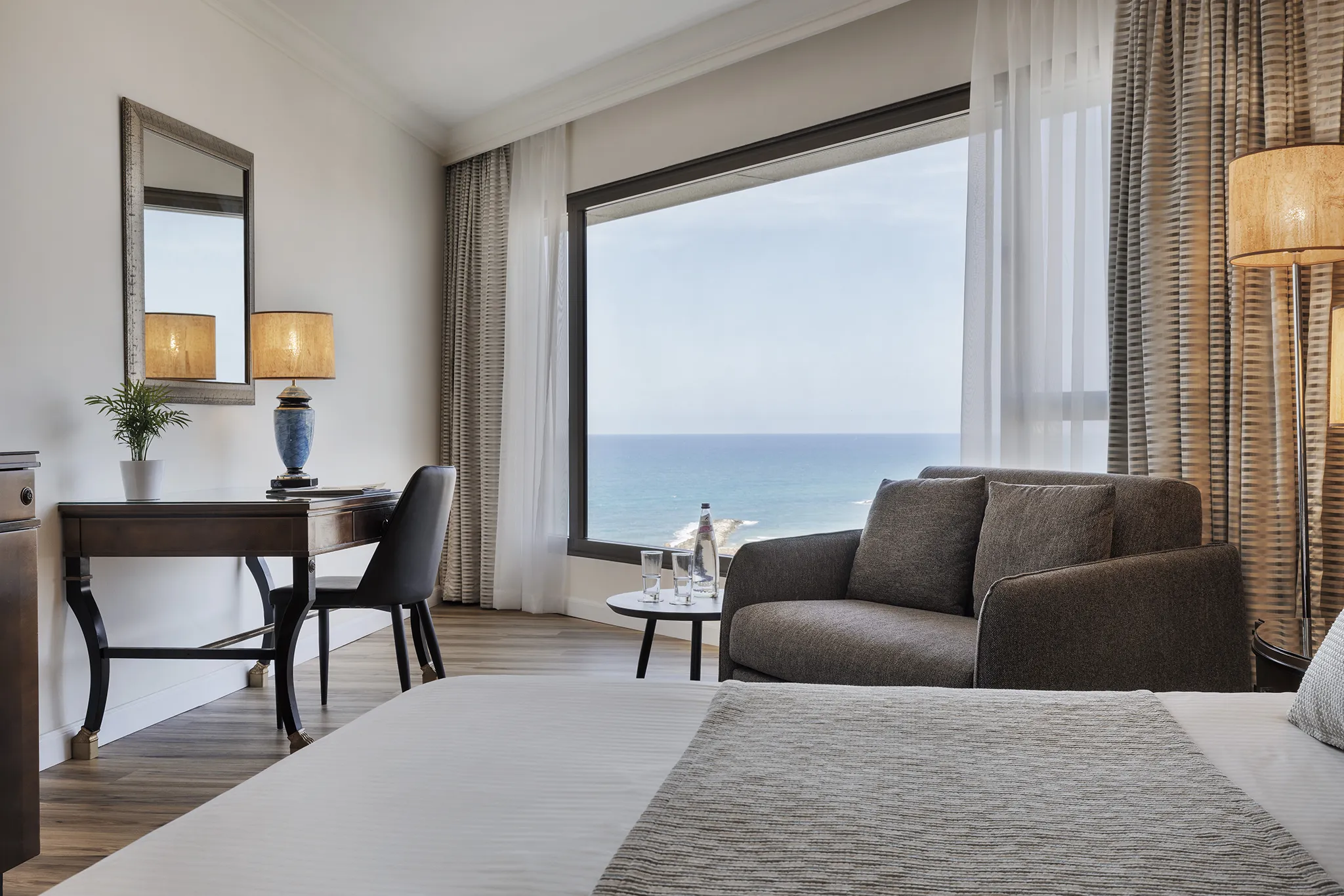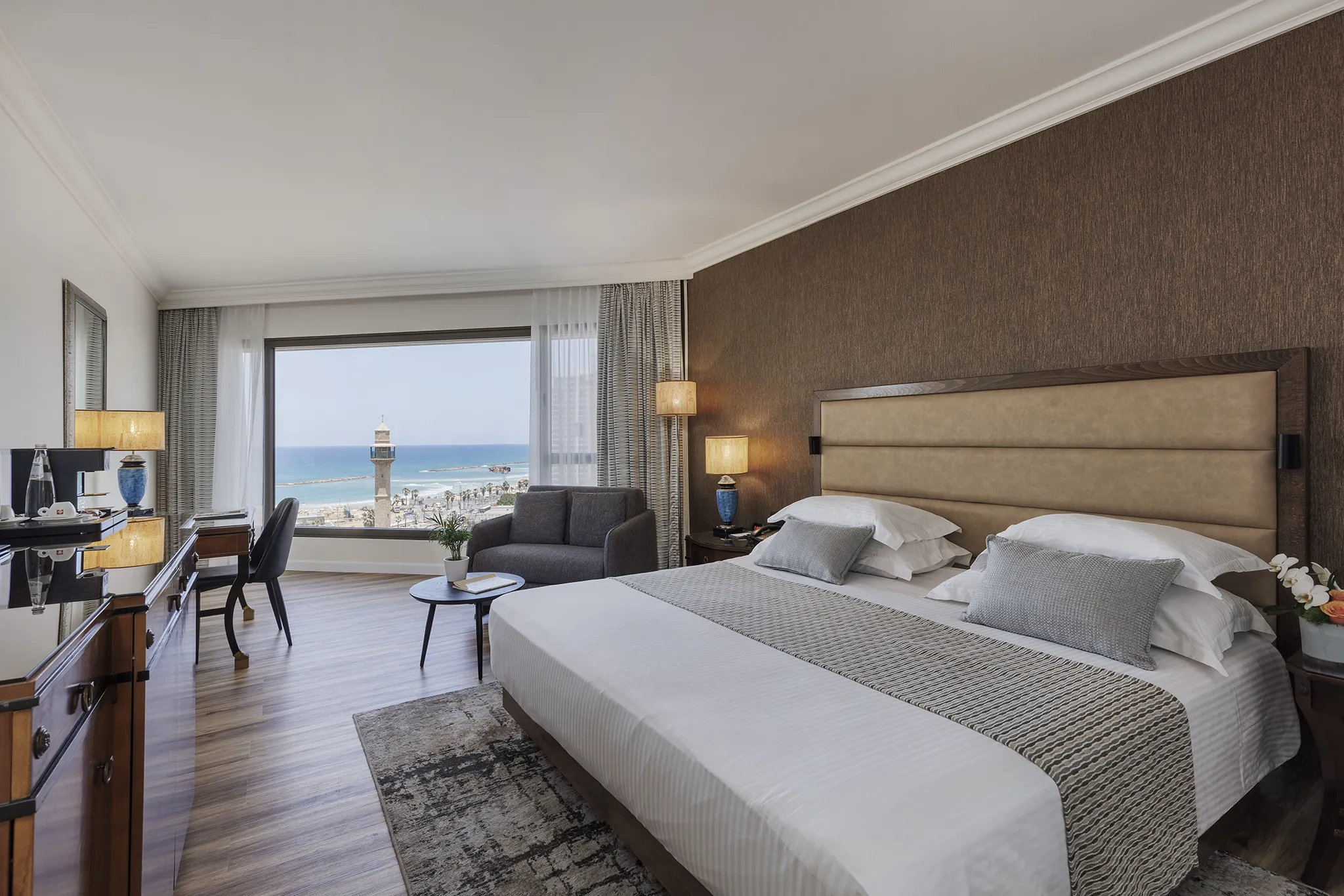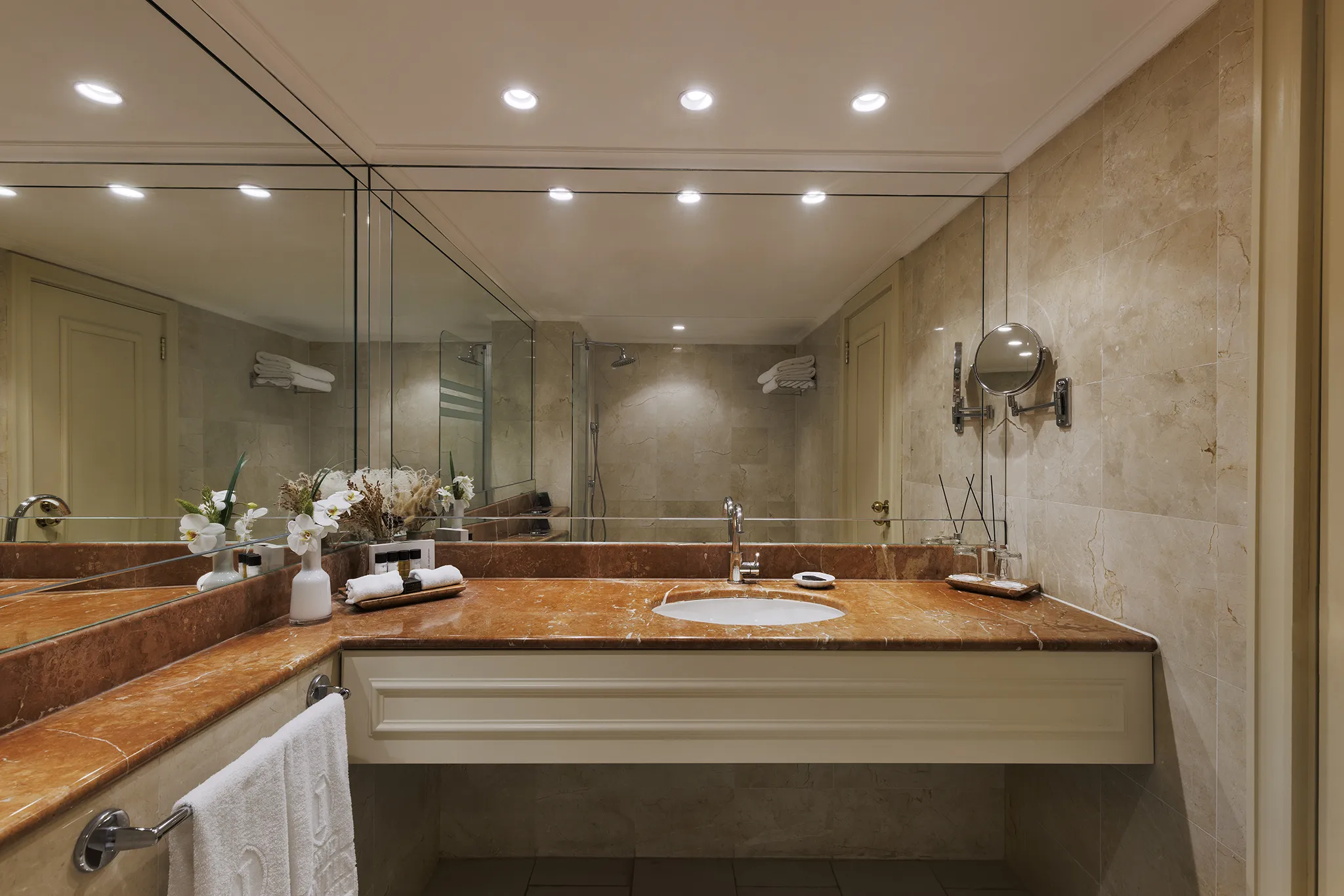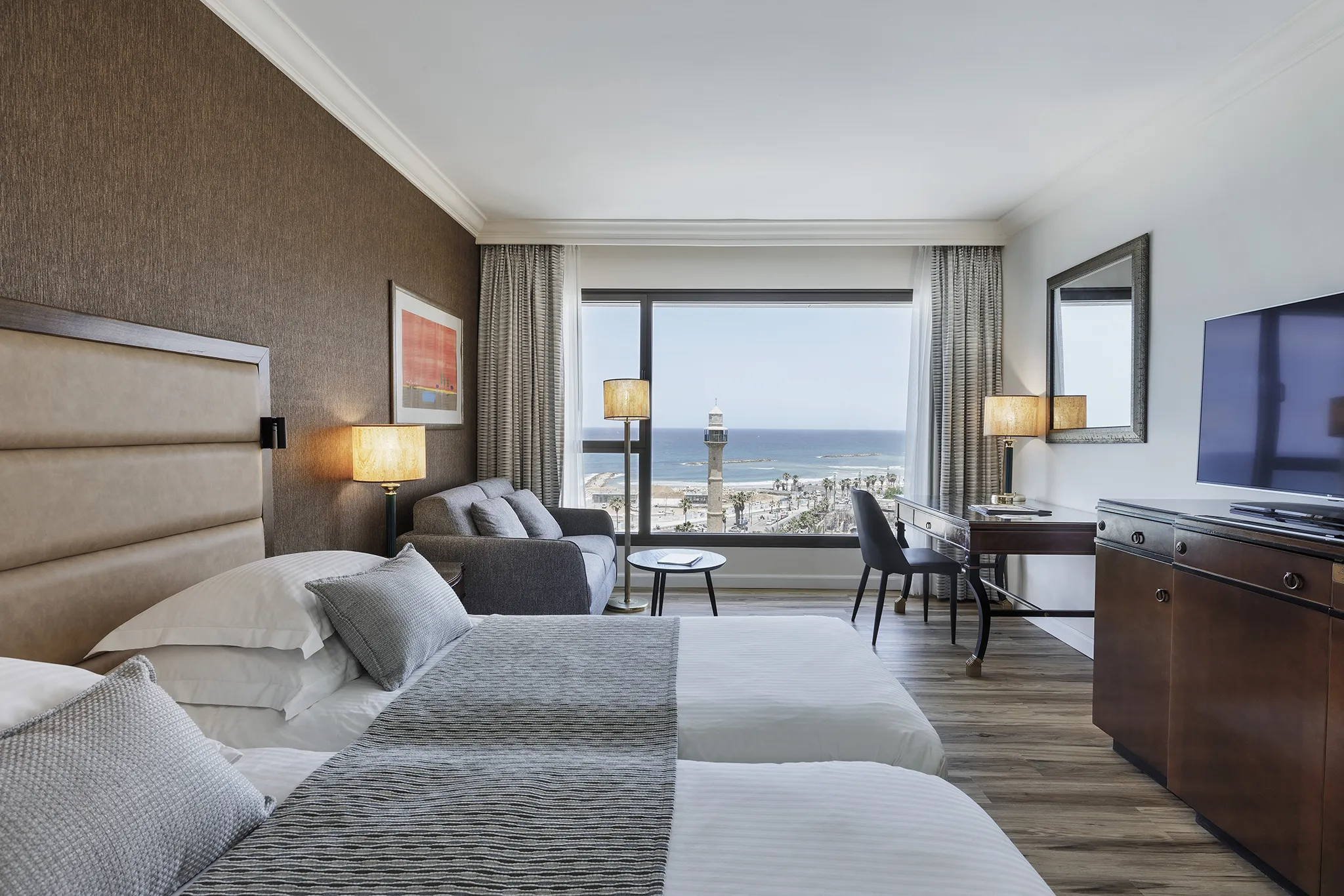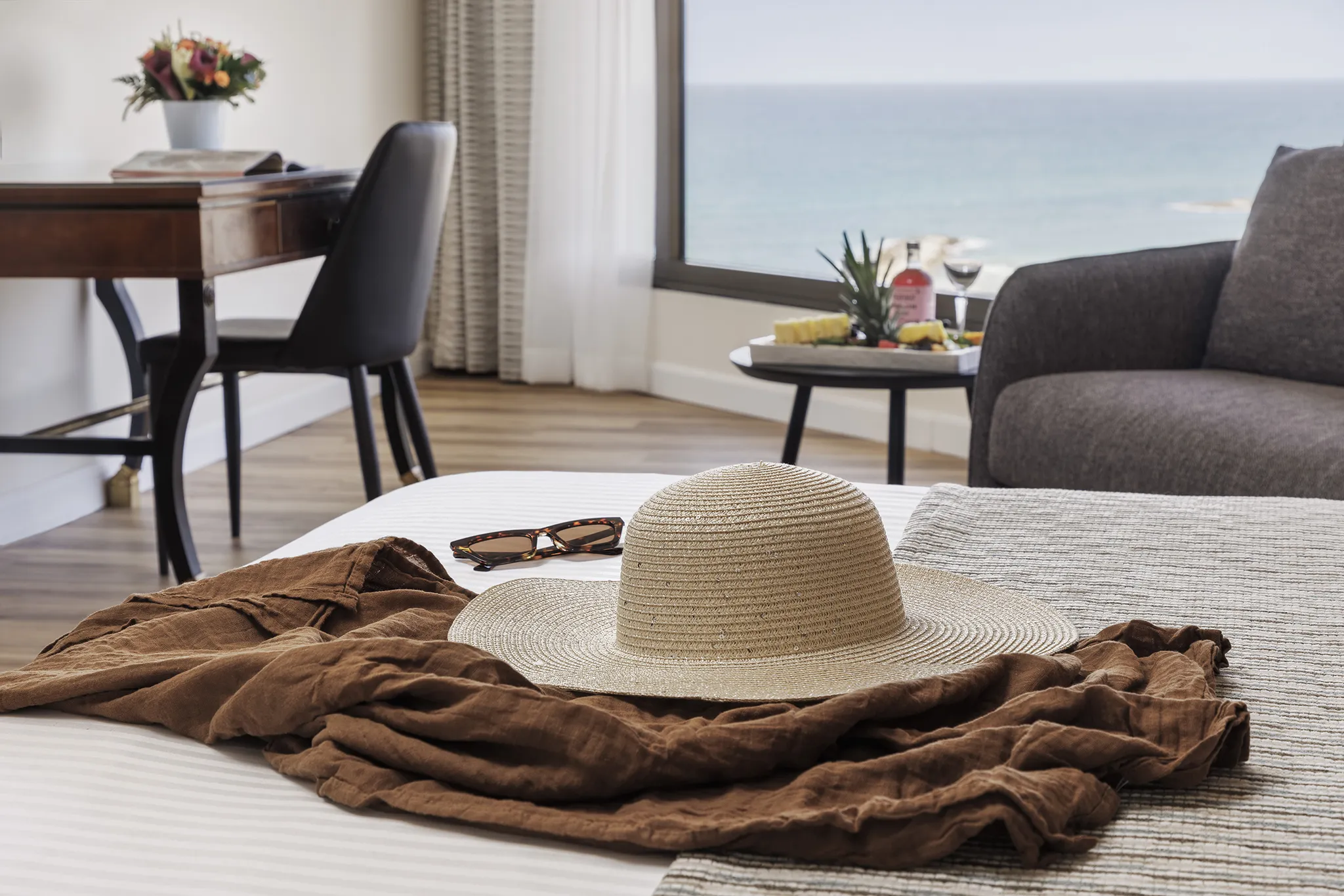 Also discover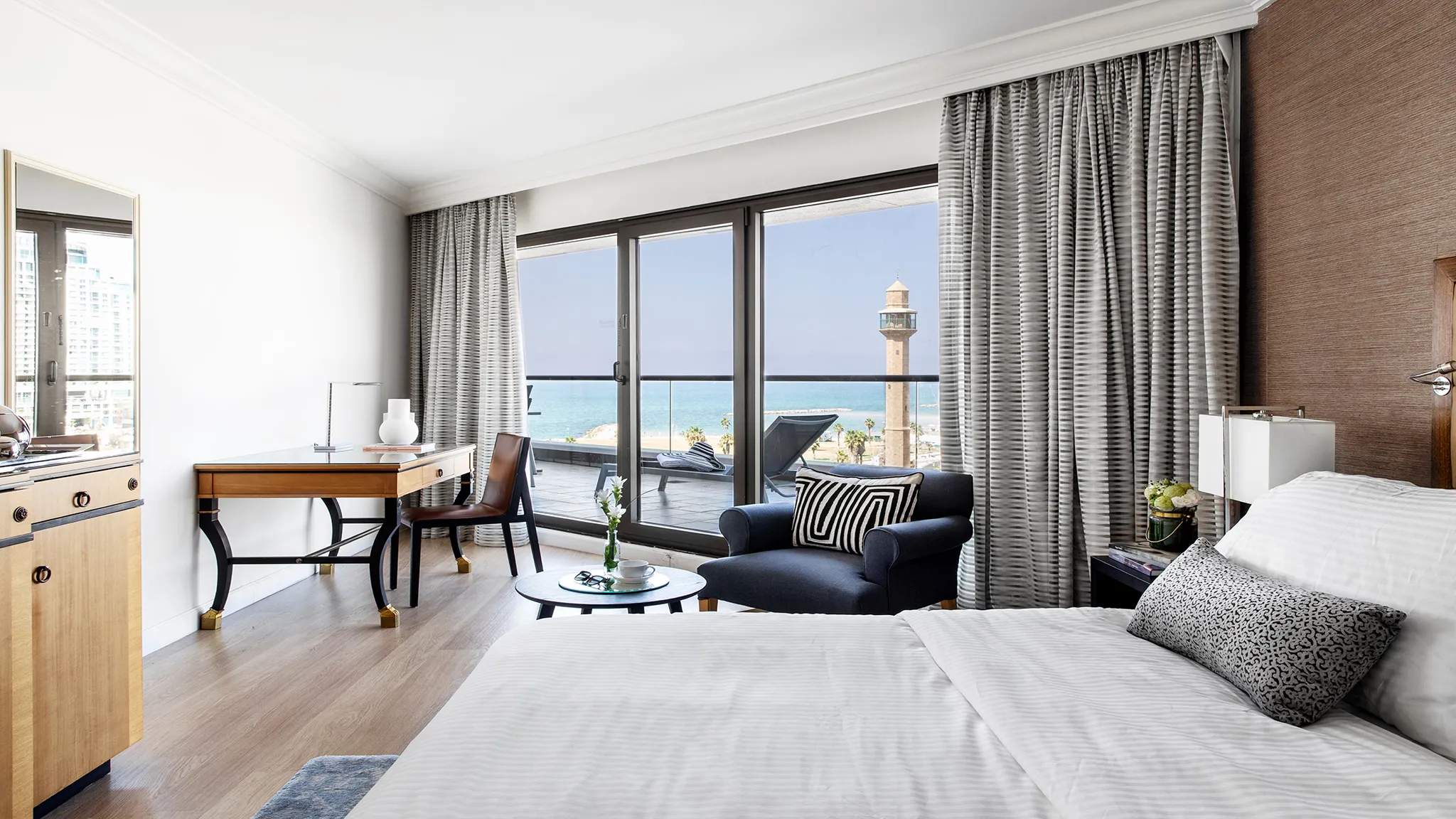 Classic Rooms with Terrace
The Classic Rooms with Terrace offers a tranquil and inspiring retreat in Tel Aviv.