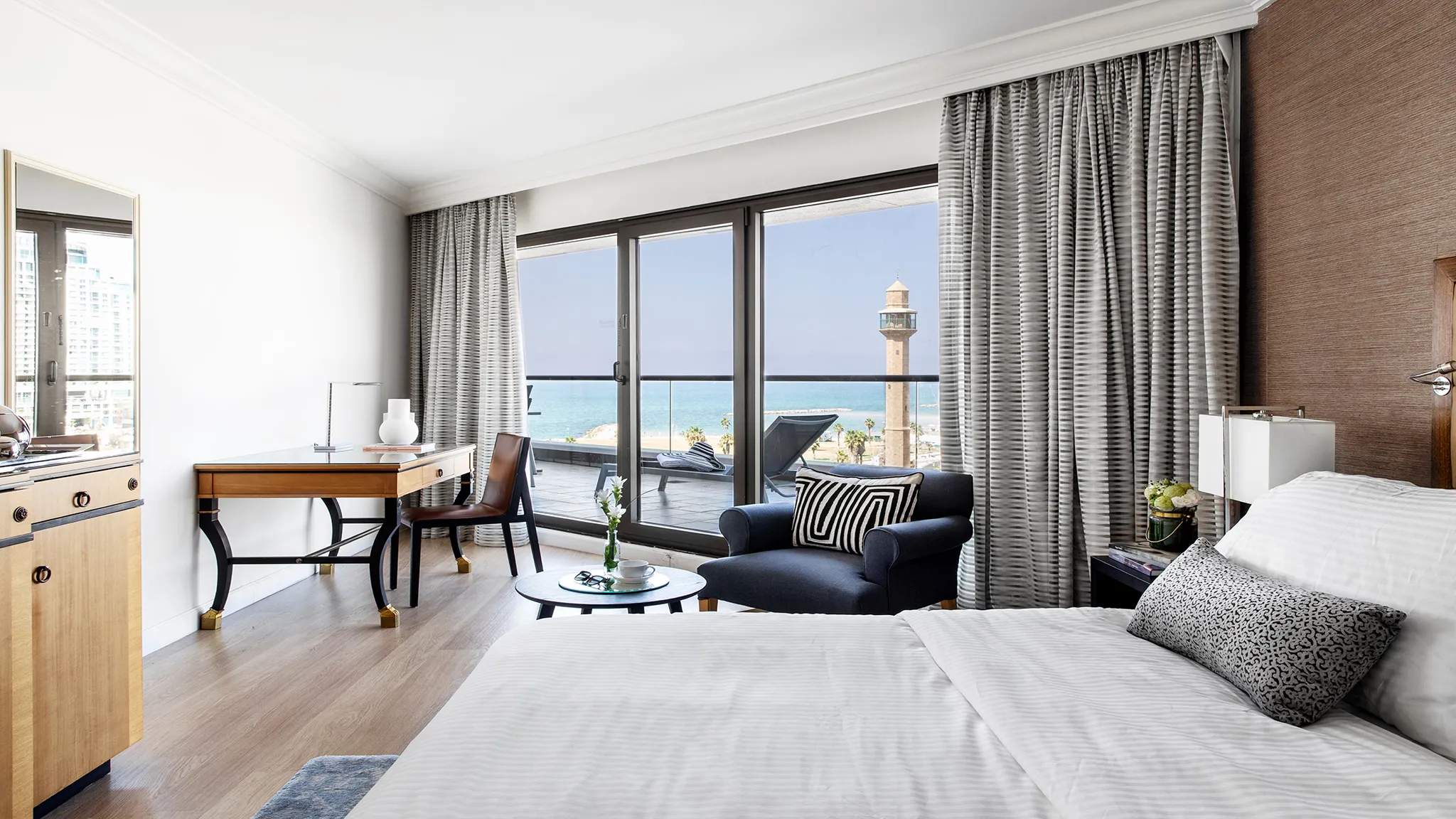 Classic Rooms with Terrace
David InterContinental Tel Aviv – 12 Kaufman Street Tel Aviv 61501 Israel
ROOMS & SUITES
The Classic Rooms with Terrace
The Classic Rooms with Terrace offers a tranquil and inspiring retreat in Tel Aviv. Enjoy the Mediterranean Sea's beauty from your private outdoor space while savoring the room's peaceful allure and luxurious amenities.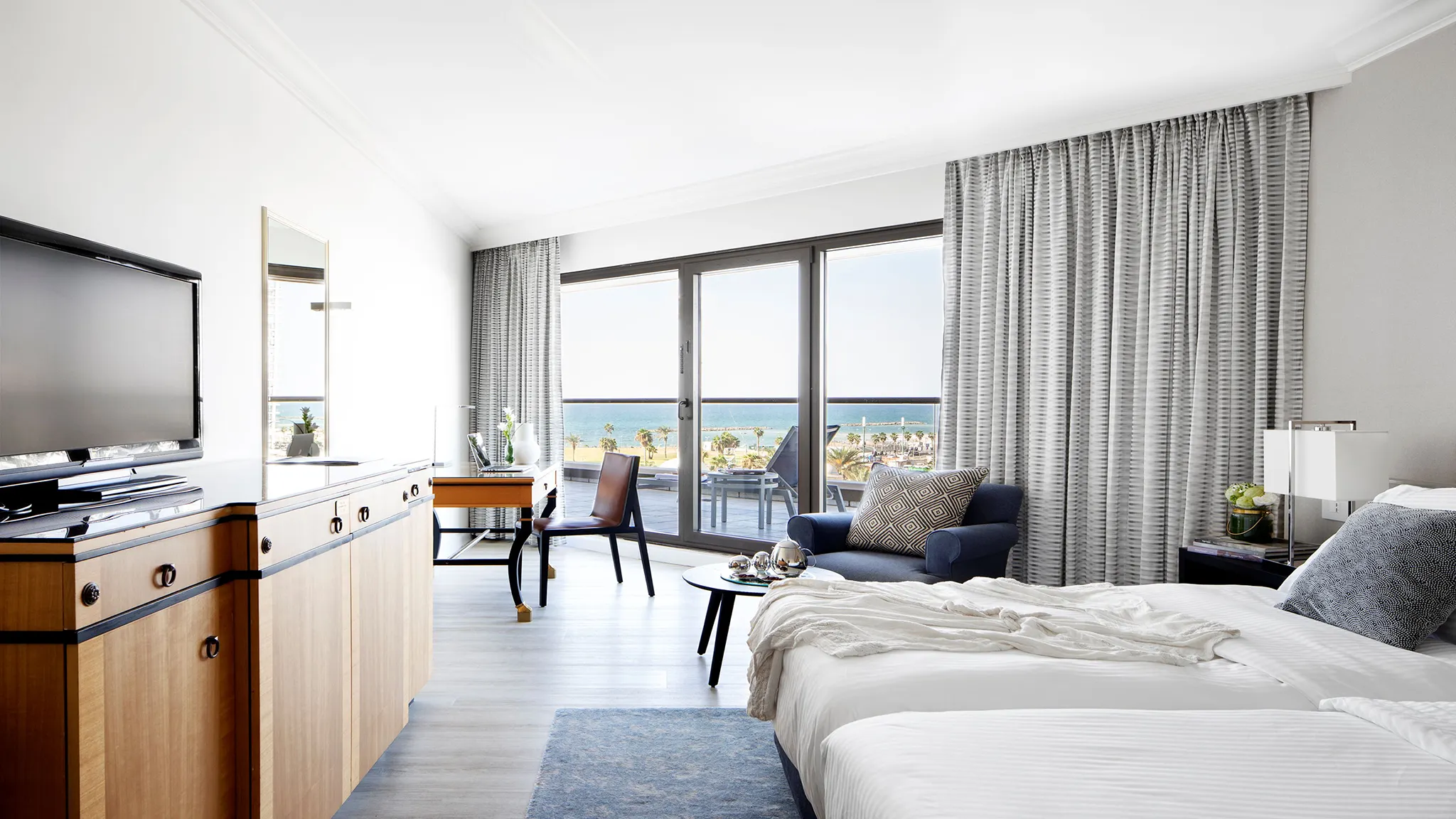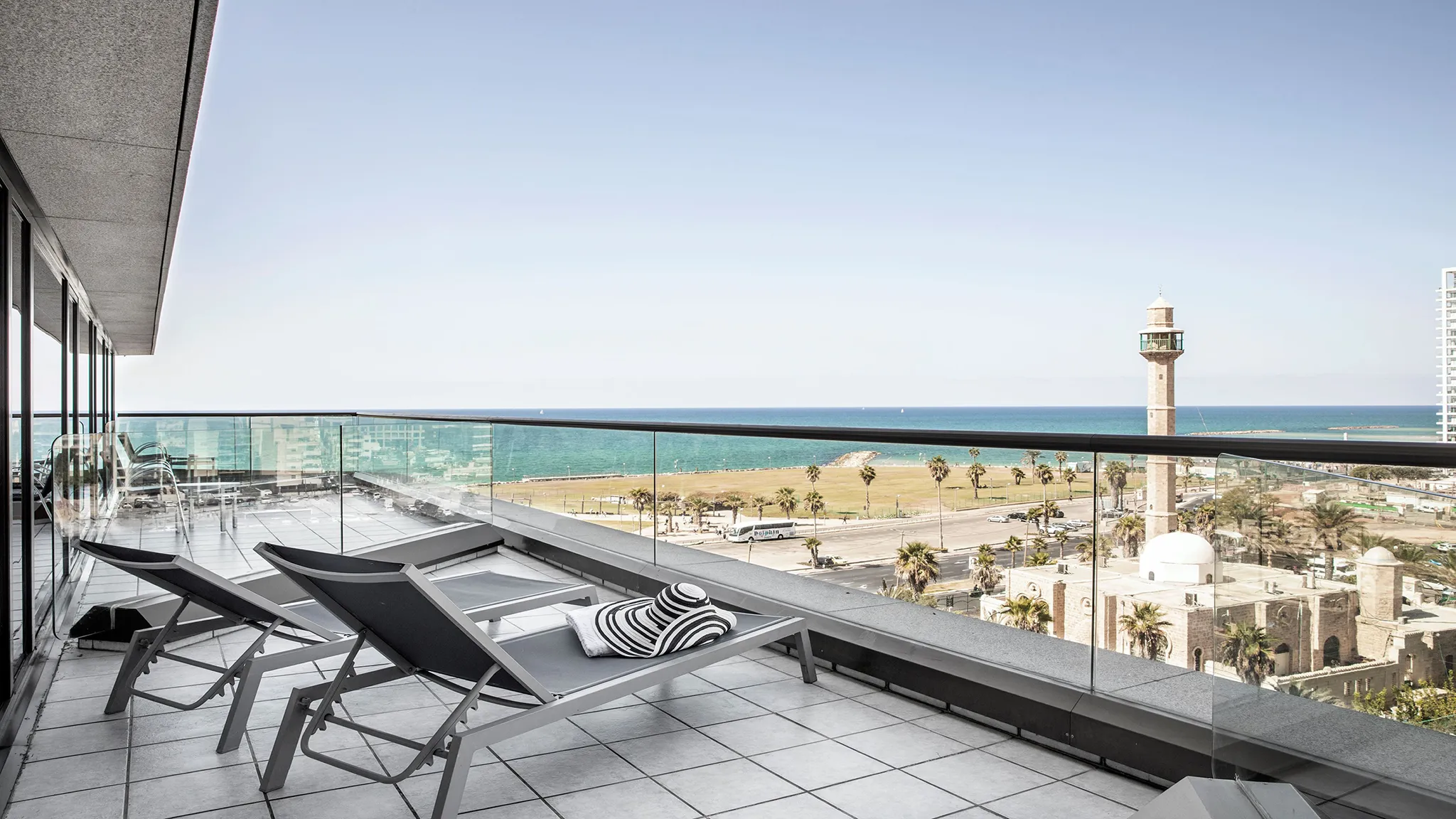 Also discover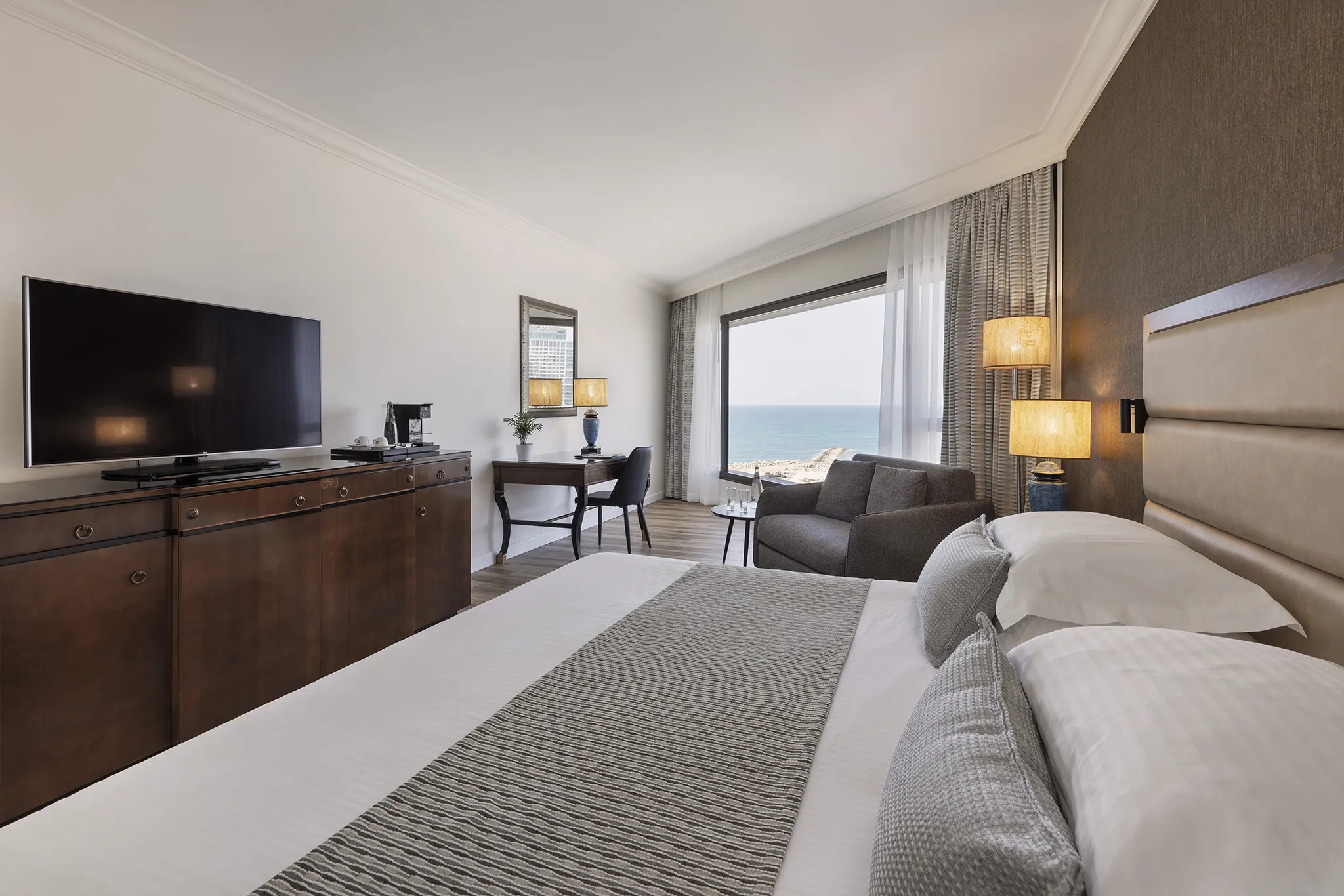 Classic Rooms
Our Classic rooms offer a delightful retreat in Tel Aviv with their airy spaciousness, luxurious amenities, and elegant color scheme.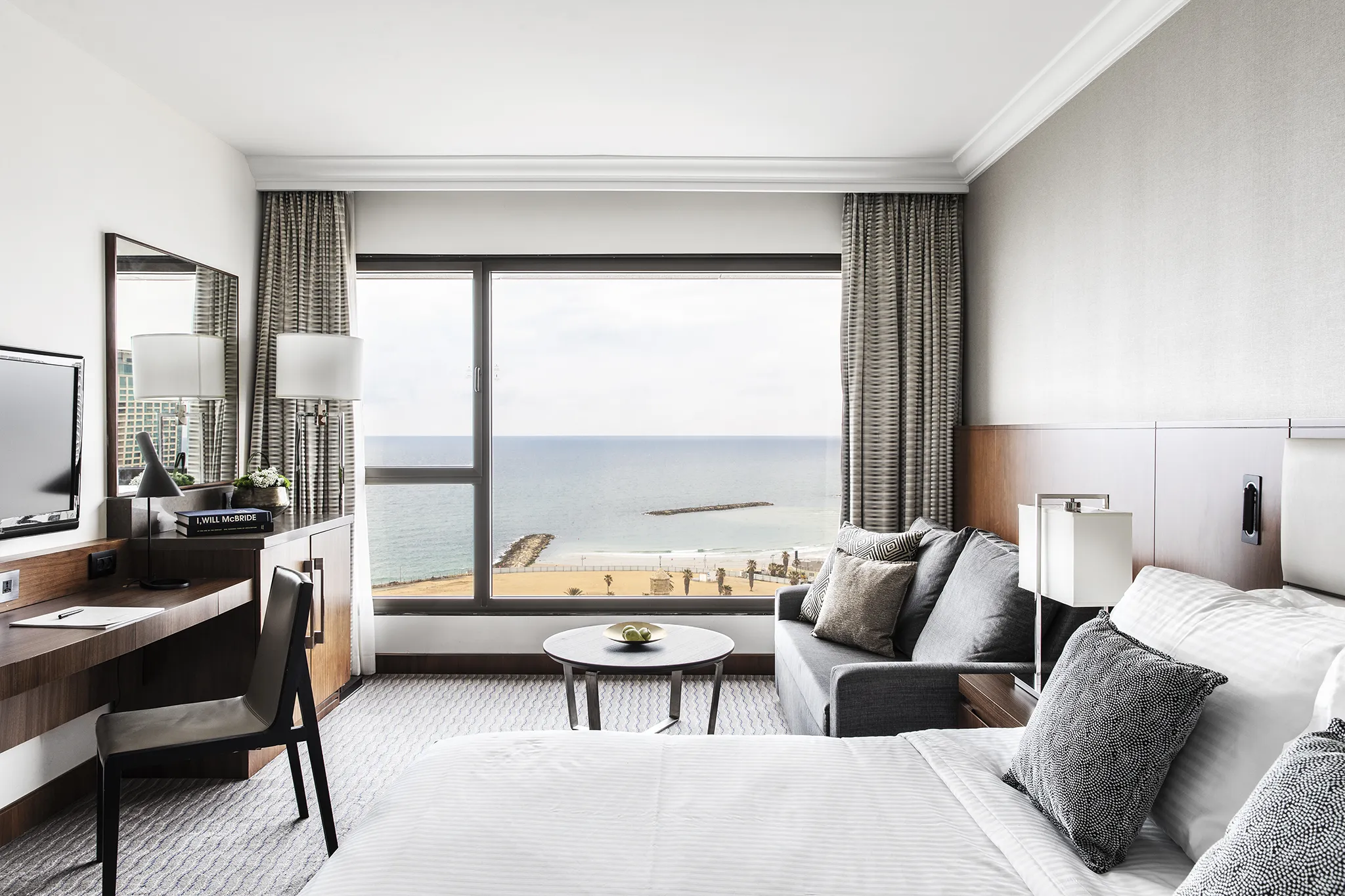 Classic Rooms with Executive Lounge
Enjoy the perfect blend of modern comfort and authentic experience in our tastefully decorated Classic Rooms.